Hello all,
New member & first post...
I'm restoring a bass guitar and need part of (1) tuning machine re-chromed. The other 3 machines are OK. See attached pictures.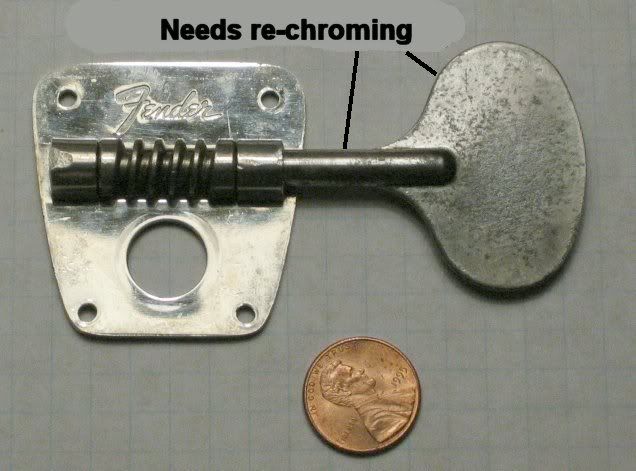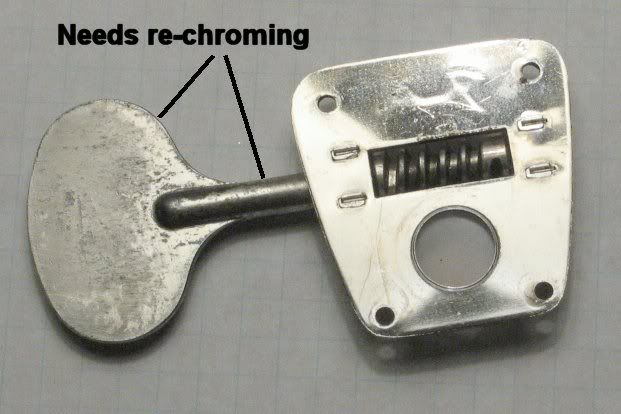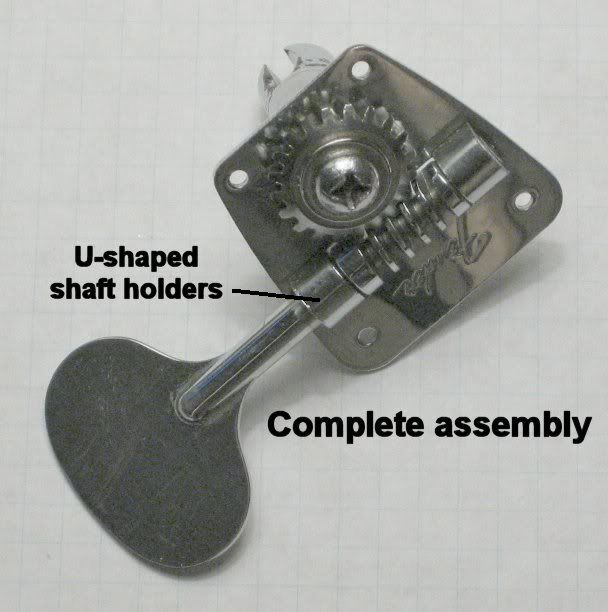 The tuner consists of a paddle/shaft/gear assembly, two u-shaped shaft holders and a flat mounting plate that fastens the whole machine to the back of the neck's headstock.
The shaft holders are "permanently" swaged to the flat mounting plate.
I am unable to find a replacement part that matches this particular style.
I'm interested to know what my options are? DIY products?
Thanks in advance,
John