Hows it going guys. Well, long story short, I was running a small powder coat shop with my buddy and he ended up wanting out. Knowing I wanted to continue the business and buy everything, he sold all the equipment and left me out in the cold. Anyways I decided I wanted to keep doing it so I procured the same location and have been recouping. Ive been building an oven with the help of this forum which Im really grateful for. The knowledge on here is priceless and cant thank Caswell and you guys enough, thanks guys!
Now here's my question. The oven Im building has interior dimensions of roughly 77" high by 40" wide by 44" deep. I will be utilizing 3 2800w elements and a Dayton high temp blower to circulate the air and was planning on doing an element on each side wall and one on the back wall, but have been wondering what you guys thought. Here's a couple pics for reference. Thanks again guys! Any advice and info is appreciated!
Here's a pic of when we first mocked up the walls, I bought all the material from a local guy who was going to build the oven but lost interest. It consists of 16 gauge studs, and 22 gauge sheet metal and Roxul R15 insulation. I don't know why he didn't get galvanized but all the metal is being Ospho'd and painted with high temp paint, black on the outside and white on the inside(so I can see better when the parts cookin') From left to right is my grandfather who was a career roofer and sheet metal craftsman, my dad who's a safety systems tech for the county and my self just a hooligan who likes cutting up cars and trucks and setting them on the ground haha.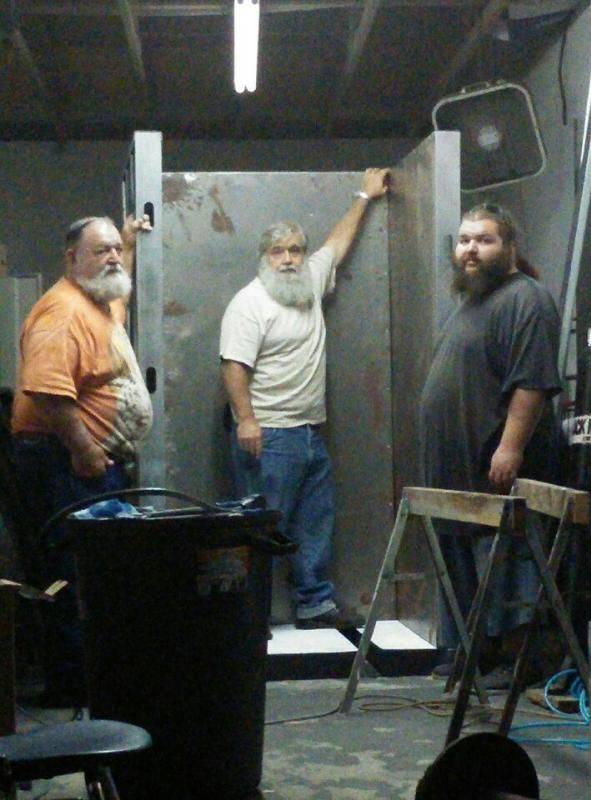 Heres just one idea that came up, my reasoning being all the elements will be in the middle and in the path of the air and this would allow for the wiring to exit in one location instead of three thus using less materials. But this is my first rodeo so I figured Id ask yall. the element closest to the door would have a junction box with a elbow fitting going down in the floor to run the high temp wire back to the rear box and up and out of the oven.(Of course Im going to finish painting the interior, just wanted to get some paint on the Ospho'd metal.)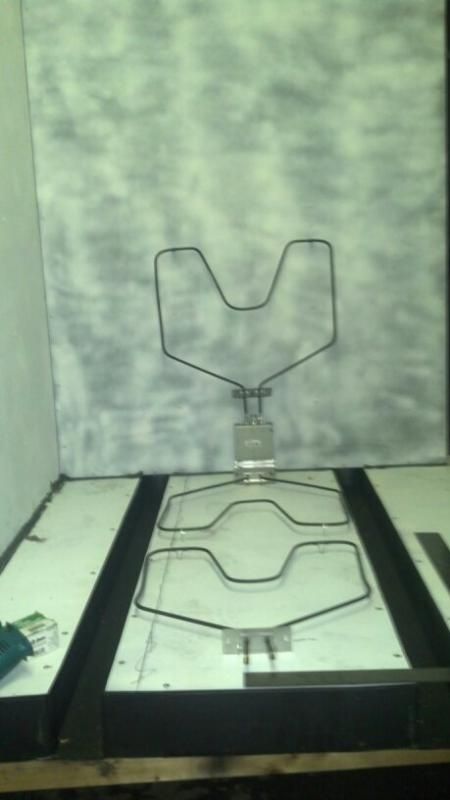 One more question, I see some guys run covers or guards over their elements, is this just a personal preference or what? Is there any where that makes stuff to re-purpose as them or just gotta fab some up if I have to use them? Thanks again guys!